Als je aan marketing denkt, waar denk je dan aan? Commercials? Statische beelden op een webpagina? Veel mensen zullen niet direct denken aan motion design. Maar het blijkt dat het opnemen van beweging in je ontwerpen een geweldige manier kan zijn om een impactvolle en memorabele boodschap te creëren. En dat is dan weer handig als je bijvoorbeeld een marketing boodschap wilt overbrengen op je doelgroep.
In deze blogpost bekijken we enkele basisprincipes van motion design en hoe je die kunt gebruiken om aantrekkelijke visuele ervaringen te creëren. Dus zonder verder oponthoud, laten we beginnen!
Hoe werkt motion design?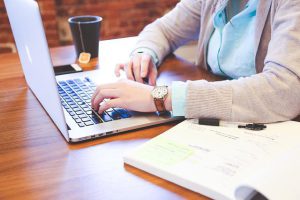 Motion design is een gespecialiseerd gebied van grafisch ontwerp dat zich richt op de creatie van bewegende beelden. Dit kan gaan van eenvoudige illustraties tot complexe animaties en alles daartussenin.
Motion designers werken vaak samen met klanten om concepten en verhalen te creëren die door middel van beweging kunnen worden overgebracht. Zodra een concept is afgerond, brengen ze het tot leven met behulp van verschillende softwareprogramma's. Het eindproduct kan worden gebruikt voor verschillende doeleinden, zoals commercials, televisieshows, films, muziekvideo's, videogames en meer. In de afgelopen jaren is motion design steeds populairder geworden door de populariteit van online video content.
Als gevolg daarvan richten veel motion designers zich nu op het creëren van boeiende en opvallende content voor sociale media en andere online platforms. Meer over motion design lees je op: https://themotion3.com/motion-design/
Wat kun je ermee?
Motion design is een veelzijdig en snel groeiend vakgebied. Met behulp van computers en andere digitale hulpmiddelen kunnen motion designers boeiende visuele inhoud creëren voor uiteenlopende toepassingen.
Van televisiecommercials tot uitlegvideo's, motion design kan worden gebruikt om een boodschap op een impactvolle en creatieve manier over te brengen. De laatste jaren is er een toenemende vraag naar diensten op het gebied van motion design, omdat steeds meer bedrijven de waarde van dit soort visuals inzien.
Aangezien het vakgebied zich blijft ontwikkelen, zijn de mogelijkheden voor motion design eindeloos. Dus of je nu op zoek bent naar een carrière in motion design of gewoon wat geweldige visuals wilt creëren, de sky is the limit!